 Dottie Event Center
Fayetteville, Georgia September 15, 2022
5:30 pm – 8:30 pm ET 300 Seats Available
Hurry! Seats sell fast Dinner
Included in ticket price
SILENT AUCTION
The silent auction funds WDA ministries, material development, and missionary staff. WDA's mission is to serve the Church worldwide by developing Christlike character in people and equipping them to disciple others following the model of Jesus.
SUBMISSIONS HAVE ENDED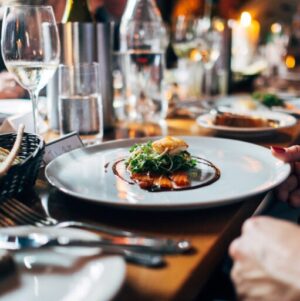 TESTIMONIES, DINNER, MUSIC
Mingle with WDA Nigeria Director, Akim Dalyop. Hear stories straight from the WDA Mission Field. Give generously to support this impactful global effort which is making disciples of many nations. The evening will also include dinner and live music.

SPONSORSHIPS
Do you love the ministry of WDA? Consider being a WDA Global Benefit sponsor. Your tax-deductible donation supports ongoing movements of transformation, healing, and growth in Christ and includes a certain amount of tickets to the event.
SUBMISSIONS HAVE ENDED
PROGRAM / SCHEDULE
The 2022 WDA Global Benefit will include music, testimonies, a silent auction, and dinner. See the tentative program below.
Doors Open
Mixer & Silent Auction
Mingling, pictures, & music.
Welcome
Welcome from Michael & Kingslea Thompson & WDA's Director of Generosity Jennifer McClin.
Dinner & Live Music
Enjoy a delicious gourmet plated meal from the Fig Tree Catering Company and live music from cellist Jenn Cornell.
Pre-plated Appetizer Salad:
Spring Citrus Appetizer Salad
Entrée Options:
Glazed Chuck Roast with Roasted Rosemary Potatoes and Balsamic Carrots & Brussels
Smoked Apricot Chicken with Roasted Rosemary Potatoes and Green Bean Almondine
Custom Dessert:
Provided by New Orleans Executive Chef, Frank Ricaud
Special Elements & Stories of Transformation
Video and in-person testimonies, plus 2021 impact data.
Keynote Address
Hear from WDA Nigeria Director, Akim Dalyop, and International Ministry Director, Nate Harkness, on WDA's growing international impact.
Generosity Invitation
Recognition of sponsors and donors and appeal to raise funds for the next year of WDA.
Worship, Prayer, & Dismissal
WDA president Bob Dukes to give A Broad Place blessing over global ministry of WDA, followed by a time of worship.
Local Hotels
Hotels in Fayetteville
Other Hotel Options